Effective websites to help grow your business.
We help local service providers with effective websites, brand messaging, and lead-generation services to get more customers and grow your business.
Web Design Services in Loveland, Colorado.
Most Small Business Websites Are Overlooked.
Your website should get results for your business. An effective website helps to make a good first impression and invites visitors to reach out to learn more about your business.
We help you avoid:
Not making a great first impression.
There aren't many second chances when someone makes up their mind about your business based on the look of your site and your brand messaging.
Not standing out from your competition.
If your competition is better at communicating the problem they solve and for who, they are going to win. We don't want that to happen to your business.
Not getting any leads from your website.
Sending web traffic to an ineffective website is a waste of money. We have a plan to greatly increase your odds of converting traffic into customers.
Not getting a return on investment from your website.
An effective website pays for itself. Most of our clients see a 100% ROI with just 3-5 new customers from their website.
With an effective website, your business can be more successful online.
An Effective Website For Your Business Is Now Easier Than Ever
As a small business owner, you solve a problem that makes people's lives easier. Effective websites get to the heart of the problem you solve and for who. This inspires potential customers to reach out to the "problem solver" – YOU.
Options To Fit Your Needs & Budget
Let's have a conversation about how an effective website can help your business. Stop worrying about getting new leads today.
We Write All The Content For You
Most web designers require you to provide the content for your website. We write all the content for the website so you don't have to.
Simple Process to Get Started
Just fill out our short form and we will contact you with a custom plan to meet your needs and budget.
A Great New Website For Your Business.
Not all websites are created equally. An effective website is like having a salesperson on staff 24/7. Always ready to educate & inspire new potential customers.
Cost and timeframe included.
Get an effective website in 3 easy steps.
It's simple to get started. Just fill out our short form, and we'll reach out to you to schedule a free consultation at your convenience.
1. Request A Quote
Fill out our short form with a little info on your business and goals for your new website.
2. Review Your Options
Multiple options are available to meet your budget and website goals.
3. We'll Handle The Rest
Get a custom proposal for your business with pricing options.
Get a free, no-obligation quote for your new website now.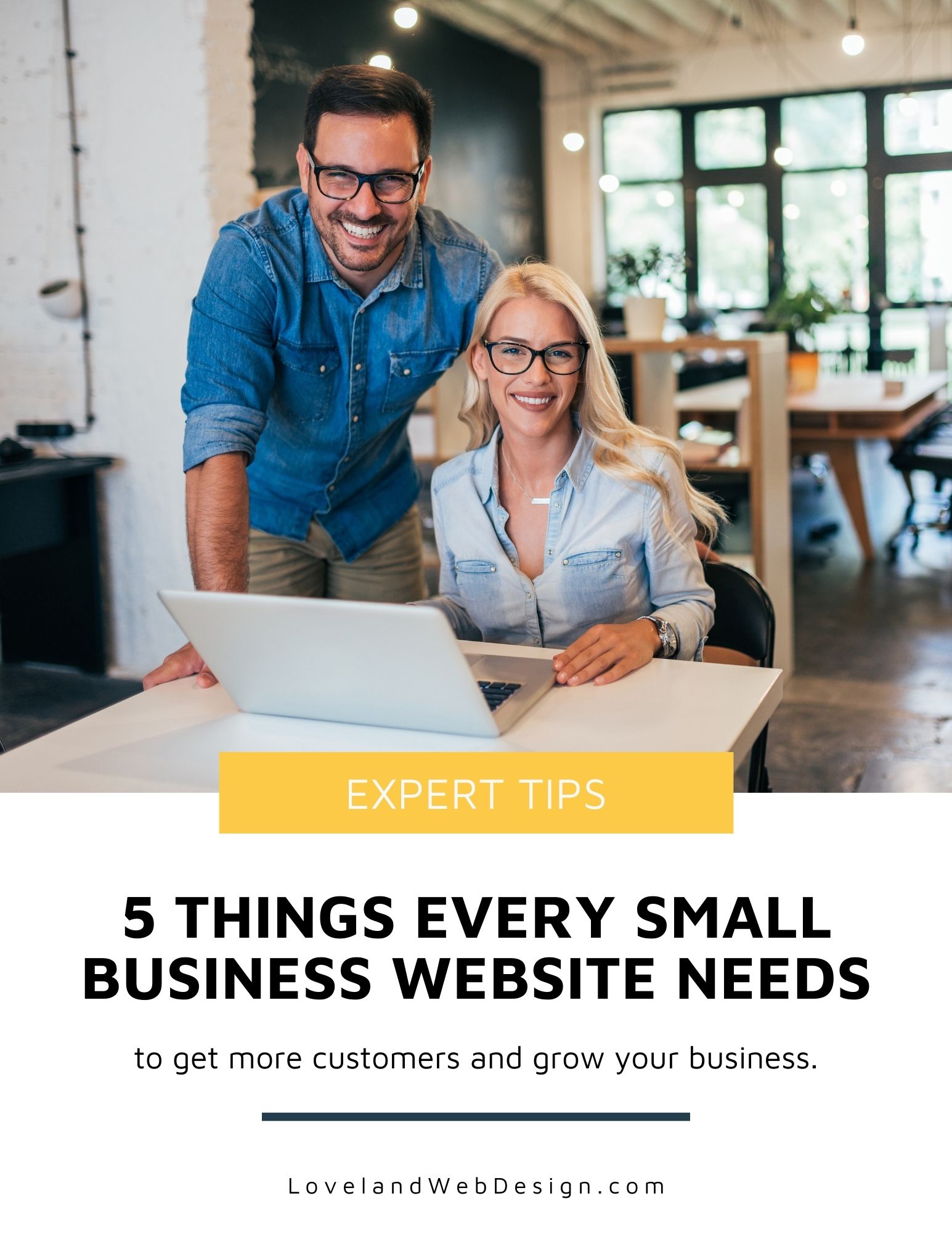 Want to know how your website can be more successful? 
Download our free guide now to learn the 5 things every small business website needs to be more successful.
Web design services in Loveland, Colorado.
How your website can perform better.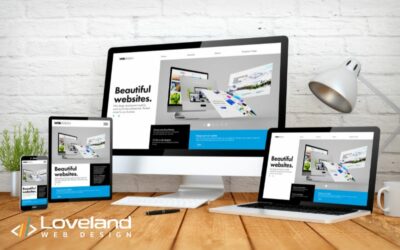 A captivating website design is a must-have for any small business in Colorado. It can be used to market your...
read more
Penny Kidd (Pennywise Coaching)
01:30 09 Nov 19
Nick has been awesome to work with on hosting and managing my website. It's so comforting to know I can send them questions that seem like Greek to me and have a quick answer. I'm so happy with the work they have done to help Pennywise Coaching look better and more professional. I look forward to a long relationship!
Lighthouse Elder Care Fort Collins, CO
15:35 31 Oct 19
Loveland Web Design did a fantastic job upgrading and fixing our current website (which another local developer did a terrible job on) and built us an excellent new landing page! It was really nice to have a team that cared about our business and wanted to see us be successful, not just selling solutions. They have since built us another website for a different project. I definitely recommend Loveland Web Design!
Effective Websites for Your Local Business
At Loveland Web Design, we know that people start their businesses to solve a problem and have a great work/life balance. The way to be known as a problem solver, make more money, and have more success as a business owner is to know how to tell your story.
Most small business owners don't know how to tell their story in a way that gets people to want to do business with them. We believe that every small business owner deserves to be successful and live the lifestyle that they want to.
That's what we want for ourselves and that success is what we focus on creating for our clients. We do this by defining your brand message, creating effective websites & lead generators, and driving traffic to your website.
Get A Free Quote for your business so you can stop worrying about getting more customers, start making more money, and live the lifestyle that you want to.